Our Services
Everything for your successful business in Qatar and beyond

INVESTMENTS AND BANKING SECTOR
Our partners are confident in finding solutions in bank sector. We are aware of needs of clients and we approach them with individual solution.

Real estate sector is one of the most inquired ones. Thanks to long term experience and cooperation with European specialists, we can arrange unique and non-public offers.

Advisors and fans of the top art masters provide the right advices for investments into art. There are two main areas of art we are active in: exhibitions and auctions.
Our project managers will discuss your specific wishes and based on that they organize inquired event.

If you are thinking about convenient and luxurious way of travel, you should consider your private plane. Let`s get you one! Would you like to see some unussual show? Watch the Flying Bulls Aerobatic Team world champions in aerobatics fly above your house at your birthday !.

Be always one step ahead of everyone! Maintaining technological advantage gives you opportunities to always have real and up-to-date information. Czech companies we are going to introduce you to belong to the world`s top. There are also investment chances in this sector.
Czech companies are searching for export opportunities. Their products are mainly typical Czech and of great quality. Some examples may be food products, engineering, beauty care, jewelry, textiles and many others.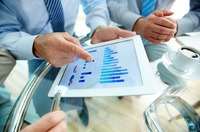 We are interseted in many kinds of patents as Czech or in abroad such as medical, industrial, beauty care or engineering patents wit high quality.
We are a partner for products in heavy Industry. Propellers, ship engines, constructions and more.